How to create a video by postcode rather than suburb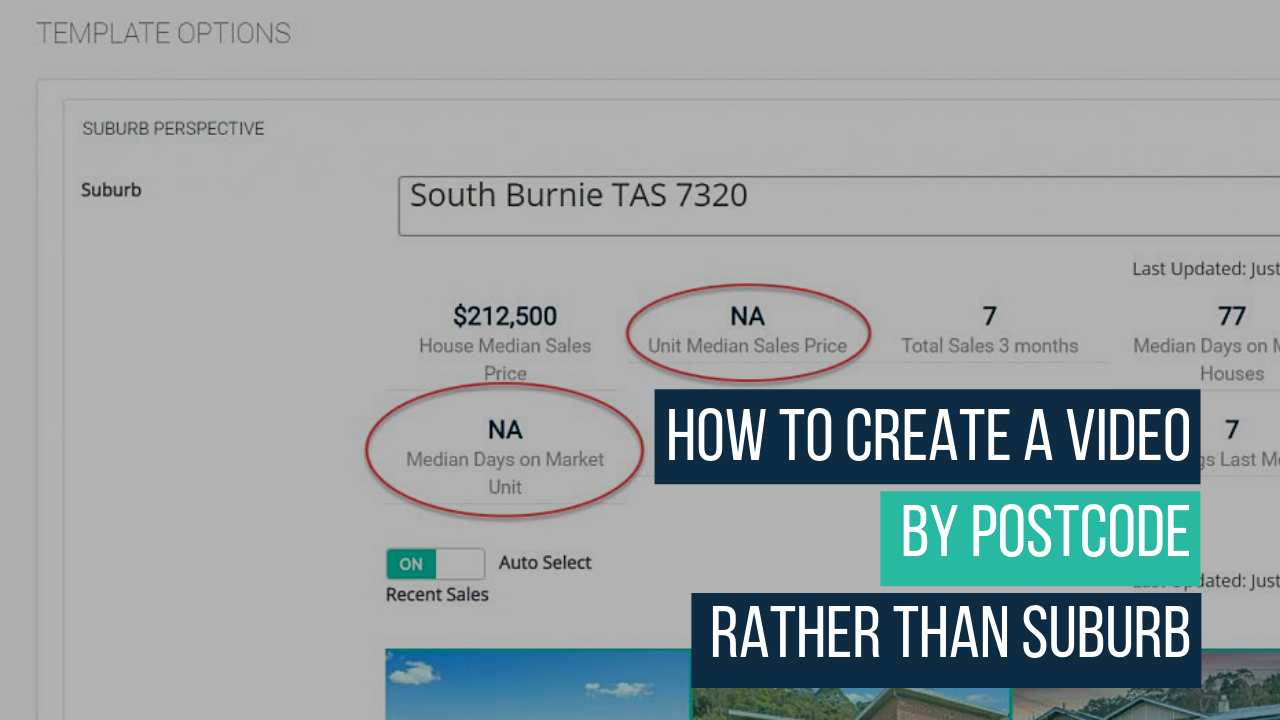 HomePrezzo asks you by default to type in the suburb you want for the Suburb and Rental videos.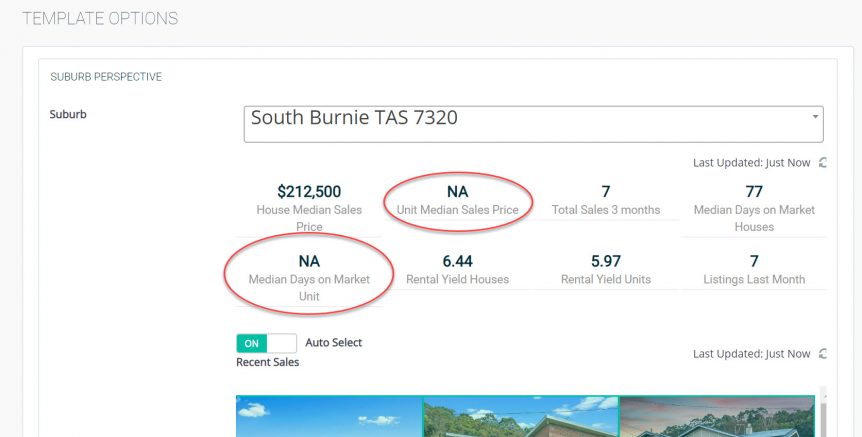 Sometimes however, you might find that there's not enough data in the suburb you have selected to populate your video. This is not HomePrezzo's fault – it's one of the rules CoreLogic has set on its data, that it will only show the figures if there are more than 10 sales for the period. 
But it's annoying to have NAs in your video. 
So when this happens, try typing in the postcode instead of the suburb.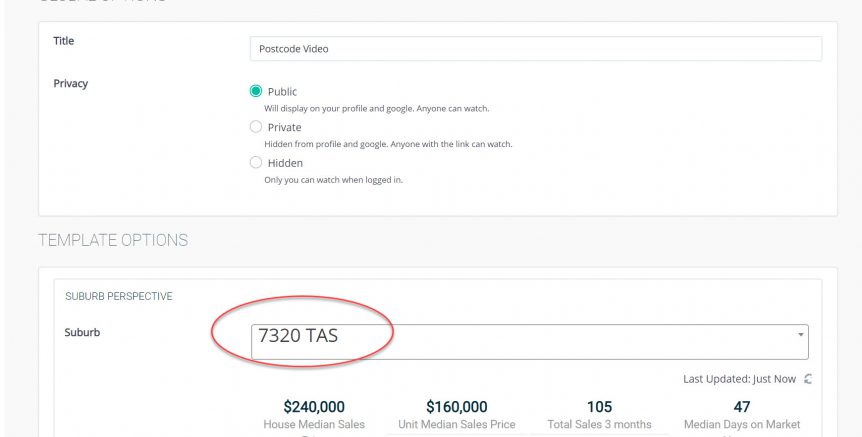 The video will then pull all the data for the postcode which is likely to cover a couple of suburbs.
It will also pull in all the recent sales across the suburbs within the postcode.
Don't forget, you can now easily set how the recently sold properties are selected by choosing your option from the new dropdown menu.