Every question we've ever been asked more than once about HomePrezzo is answered in our Help Centre.
Type a question – or even just some keywords – into the search bar. Or scroll down to see our key topics. We have sections on Getting Started, Sharing your Prezzos, Creating different kinds of content, getting stuck and organising training.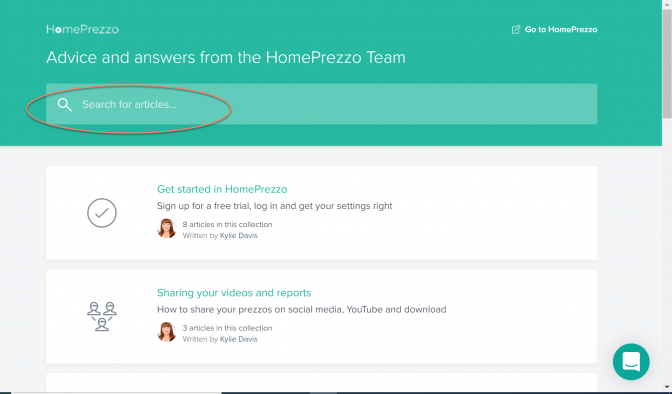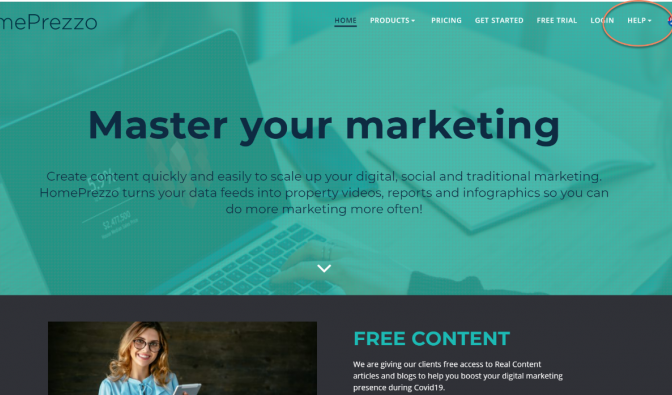 You can access Help Centre via the Help hotlink at the top right hand of every page (and inside the app).
You'll also see the chat box pop up regularly.
Click on that to open the Help Centre search bar immediately.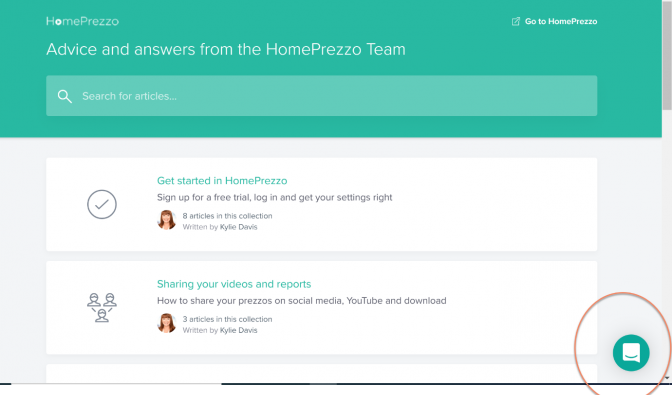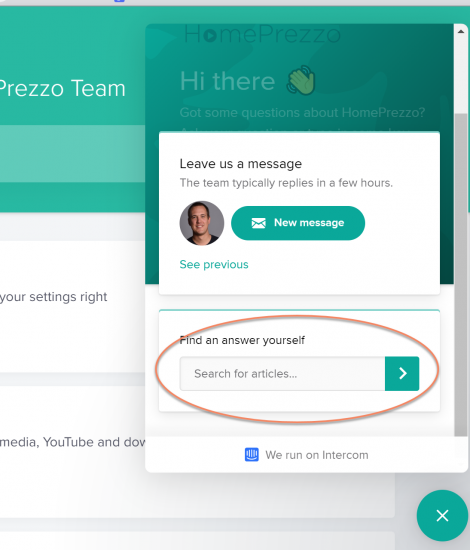 You are likely to find an answer to what you're looking for faster using the Help Centre library of articles than waiting for us to respond directly.