How to email your video and make it look great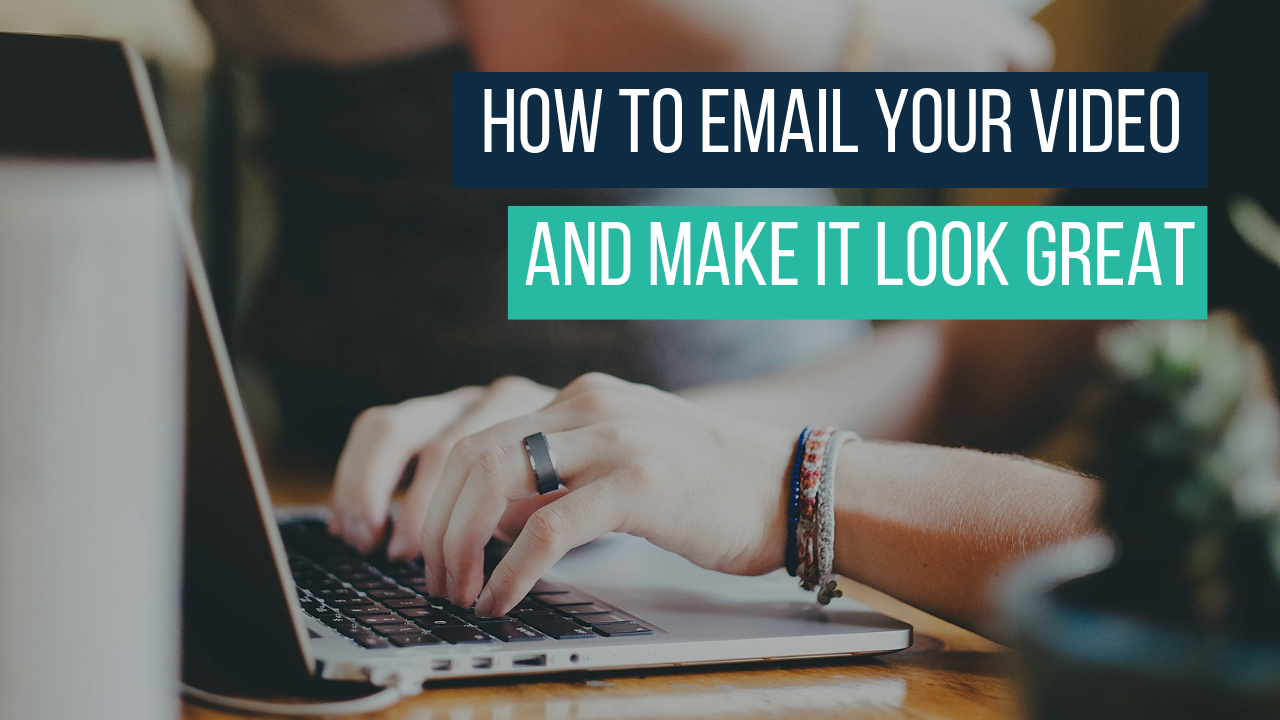 Here's a super cool trick to make your emails look great. Insert a HomePrezzo 'gif' file. When the recipient opens up the email, it will look like the video is already playing.
This is a much better way than attaching the video which is likely to be a very large file.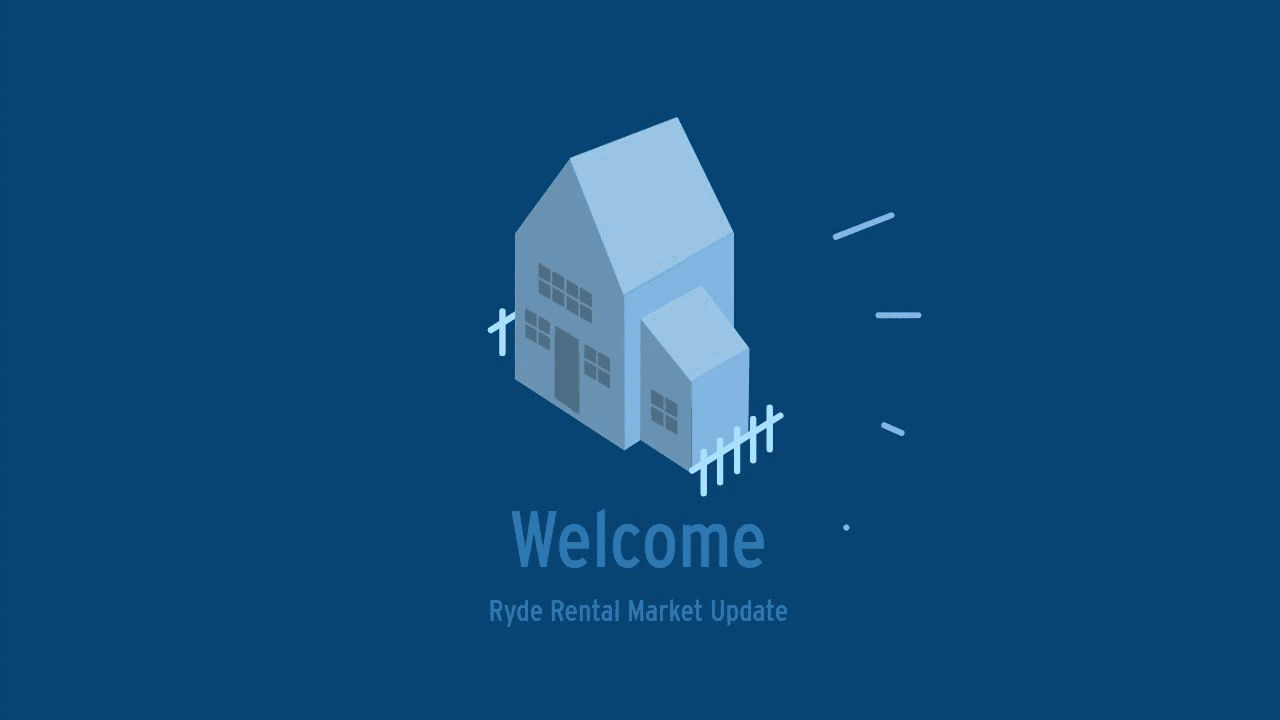 After you've created and finalised your video, click on Share. Or click the Share option on any video in your dashboard. 

The next window you'll see will be the sharing window. Click on the Download tab.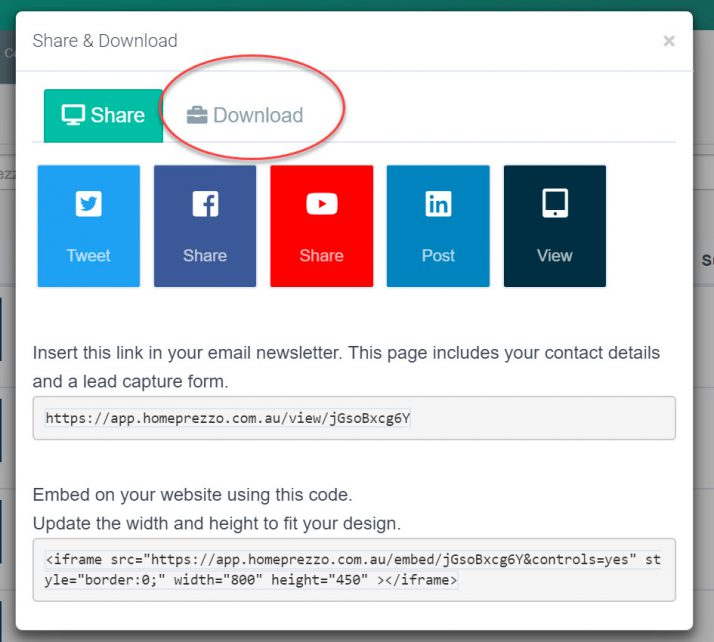 The Download tab gives you the option to download the bundle. This will give you a zipped file which includes the MP4 file (that's the video bit!), thumbnail images (which can be useful for illustrations or social media) and the .gif file.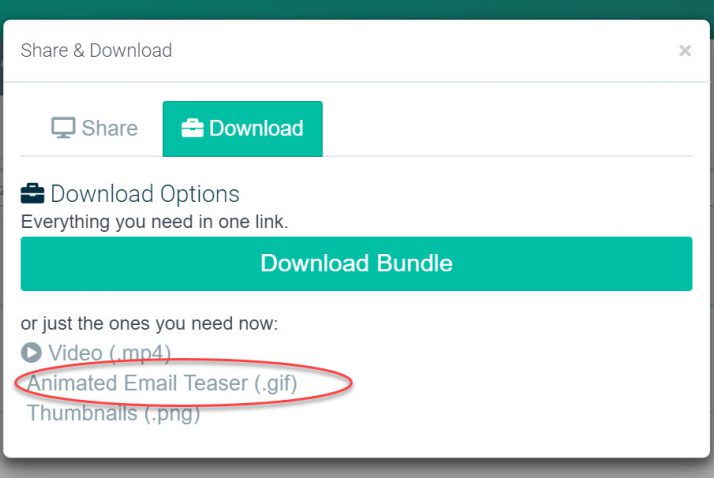 Once you've downloaded the bundle, make sure you Extract or unzip the file. (If you use the file inside it's zipped format, it can behave a bit oddly).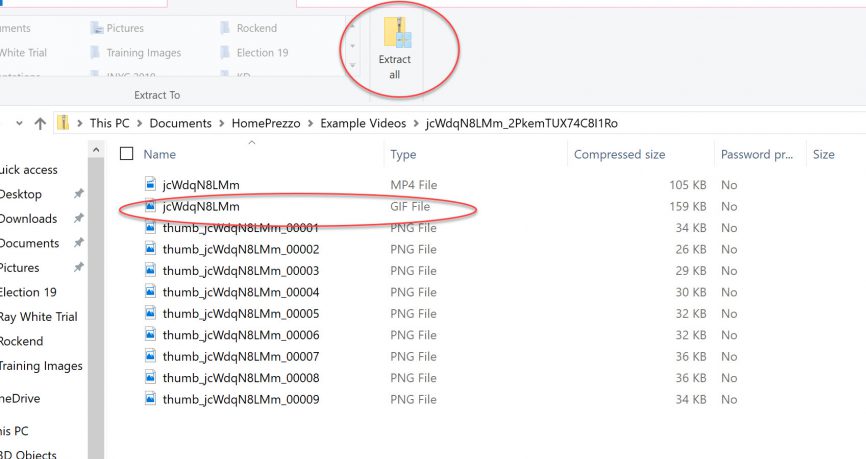 Create a new email and address and write it as your normally would. When you're ready to insert the gif, click on the Insert tab and choose Pictures.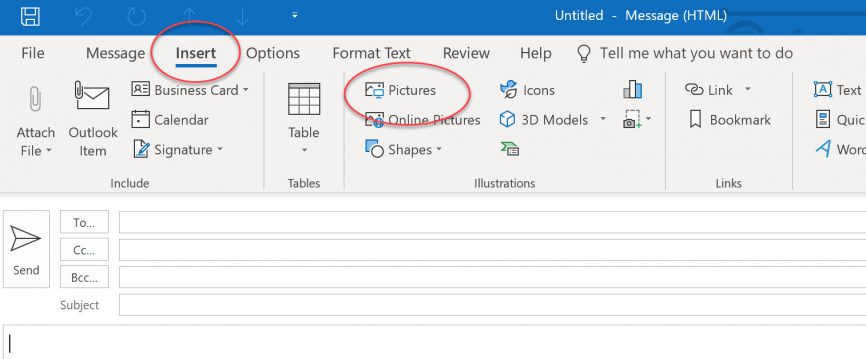 The gif will drop in like below. It's probably going to look very large but you can grab the corners and scale it down easily.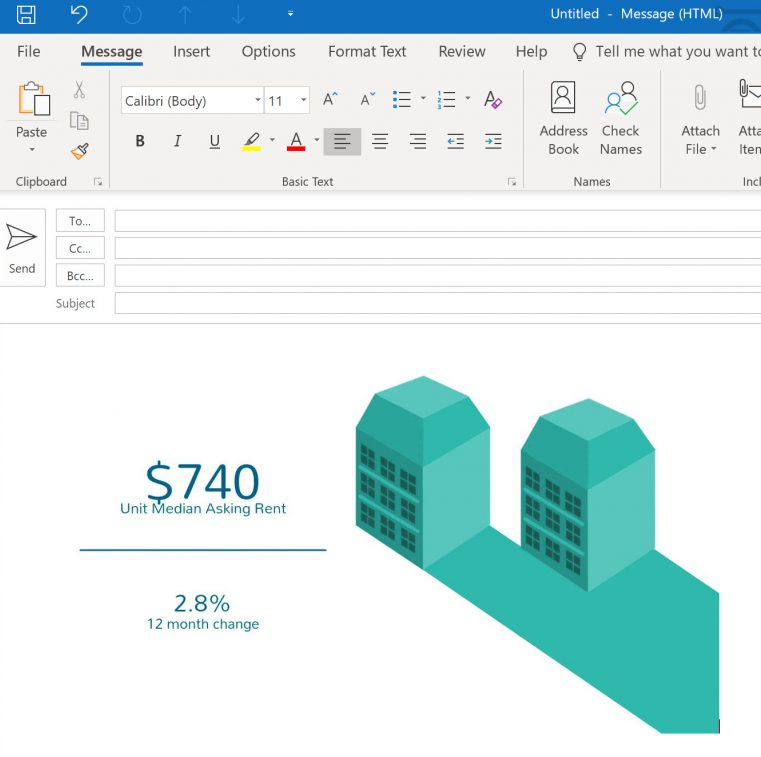 It's also good practice to include a link to the full video in your email. See our separate article on that. (link to come)