When you first login to HomePrezzo, you'll be asked to set up your contact details, photo and logo. We even show you how to make the background white, and the best file formats for your images.
How to edit a suburb video in HomePrezzo
If you want to choose your own properties, or only select properties with prices, this video shows you how to create the perfect Suburb Video.
How to create a rental video in HomePrezzo
It's easy to create a rental market video that you can show to prospective landlords and tenants on social media. Here's how.
How to create social media infographics
It's easy to create quick and informative infographics in HomePrezzo to post on social media, including Facebook or Twitter. Watch this quick video to see how.
How to connect your CRM to HomePrezzo
Make it super easy to create videos and select images of the properties that you've listed by connecting HomePrezzo to your CRM.
How to share your videos on social media
Once you've created a video or report, it's super easy to share it with your social media audiences. This video shows you how to share with Facebook and Twitter.
How to create a property listing video 
Show off your latest listings to prospective buyers – and vendors – with our easy to create property listing videos that also use the latest suburb data.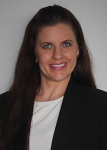 Attend a training session
Attend a live webinar training session hosted by Emma Jones from CoreLogic. Emma is a growth coach with CoreLogic and will show you how to create basic videos and get the most out of the HomePrezzo platform.