HomePrezzo Seamlessly Automates DiJONES Market Reports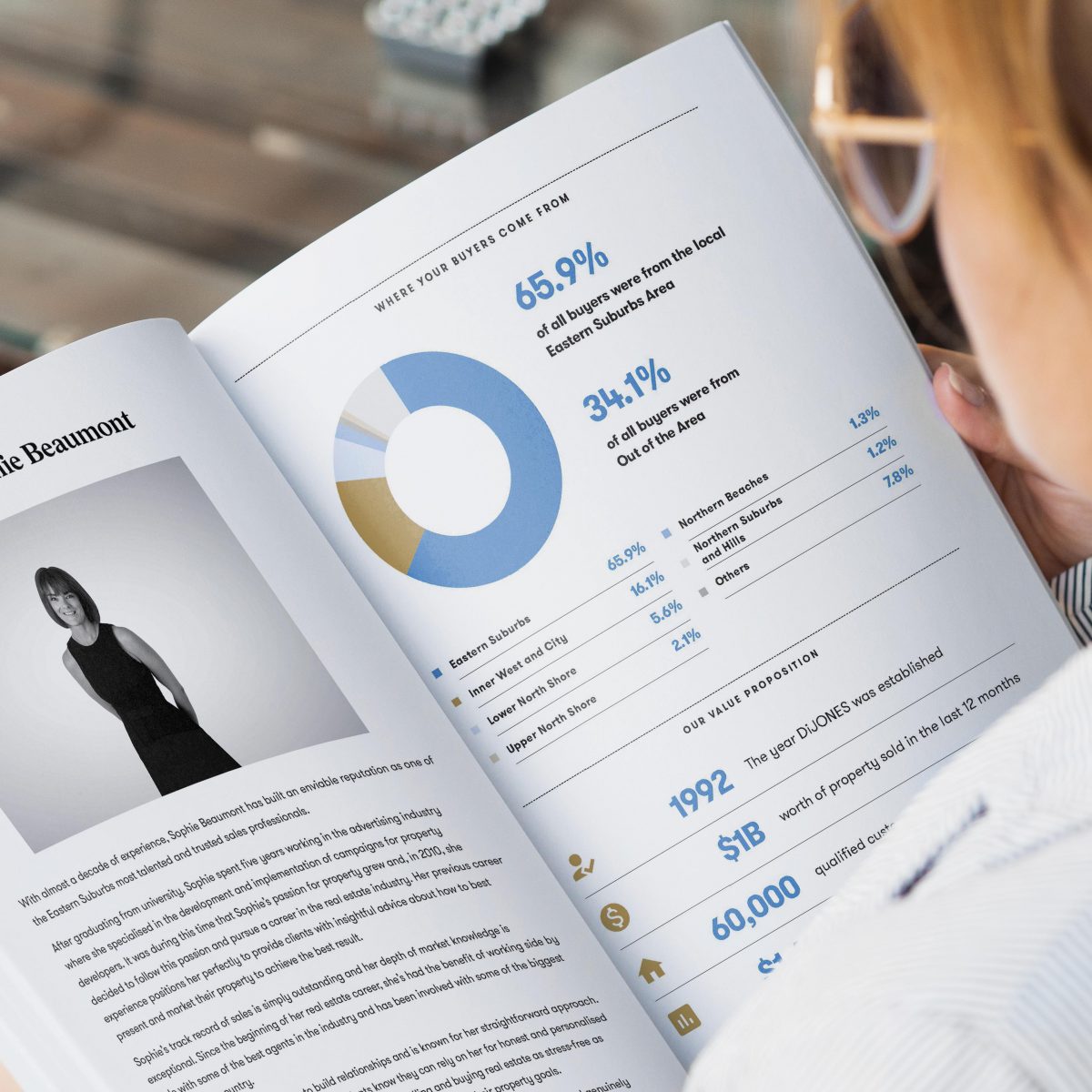 50 market reports created in under an hour

Each report features individual agent performance, photos and unique market analytics  
Innovative content marketing platform HomePrezzo has automated the creation of 50 individual market reports for DiJONES agents and customers. 
Featuring personalised agent details, photos, together with property market and sales performance data - the suburb reports have gone from taking weeks to produce, to under an hour. Enabling agents to focus on spending more time in dollar productive activities. 
DiJONES General Manager Kylie Walsh is excited by this market-leading function, powered by HomePrezzo and CoreLogic.
"Using HomePrezzo will improve our marketing efficiencies. By feeding the data through automatically we will no longer have to go through the process of research, assembly and proofing the elements manually. It's aligned to our strategic plan of enabling technology to further enhance the customer experience. This allows our marketing team to focus on new projects and equips our agents with superior content marketing solutions in a timely manner," said Ms Walsh. 
Founder of HomePrezzo, Nathan Krisanski said the DiJONES project showed the capability of HomePrezzo's ability to automate previously time-consuming marketing activities.
"The beauty of HomePrezzo is that it lets you scale your marketing deliveries. In less than the time that it takes to typically create just one report, we can create and personalise 50 to 500 reports. Once the initial templating has been done, it's a straightforward exercise to produce hundreds of reports," said Mr Krisanski. 
DiJONES joins a growing list of agencies adopting HomePrezzo technology. Their all-star list includes Jellis Craig, LJ Hooker, First National, ANZ Homeloans and Buxton at a corporate level plus more than 800 individual users.
Check out this sample report here: